Reliable Roofing and Remodeling Professionals
We have over 15 years of experience providing quality roofing and remodeling services to communities in Texas. Our customers are our priority and we aim to consistently deliver a 5-star experience. By combining roofing and remodeling knowledge and expertise with the highest quality parts and equipment, we save you time and money. Whether you have a new construction project or need repairs, we are here to help.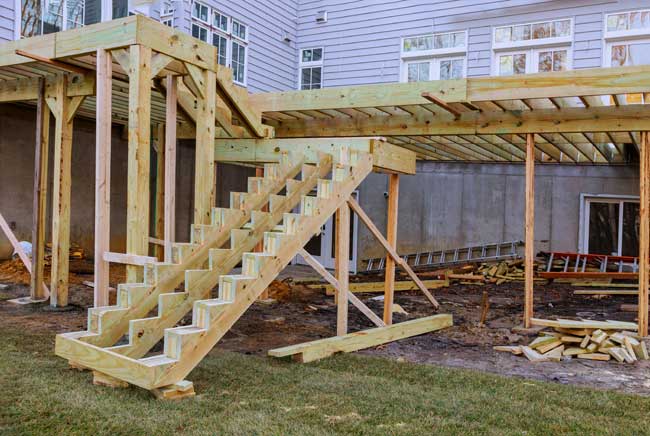 Roofing Services
Your roof is the first line of defense and protection from outside elements; it deserves expert attention. Having been in business for 15 years, we are experts in different kinds of roofing systems, including asphalt shingles, tile, slate, membrane, wood, and metal.
We offer free guidance in selecting the best form of protection for your home, which we will then expertly install and maintain. We also offer free advice and tips on how to get the best out of your roofing system throughout its lifespan.
Remodeling Services
Over the years, we have developed expertise in other areas besides roofing. We provide top-quality home improvement services for parts of your building's exterior, including:
Get a Free Estimate
Your satisfaction is our goal. If you have any questions about any of our services or would like to get started with a free estimate, contact us at (409) 354-2135 or fill out our simple online contact form to get started.
Frequently Asked Questions About Our Services
Please contact us if you cannot find an answer to your question.
Question:
Do you provide homeowners insurance inspections?
Answer:
Yes, we provide a detailed inspection for $75 with an additional cost to file the paperwork directly with your insurance company.
Question:
Do I have to replace gutters and downspouts?
Answer:
As long as they are in good shape and are not in need of fixing or replacing then we can work around them.
Question:
What if my newly installed roof leaks?
Answer:
We stand by our work, so if there are any leaks in the new roof, we cover the repair cost to the roof and any damage caused by the leak.